Non-Invasive Brain Training to beat Stress
Stress seems to be an integral part of our daily working life in an environment that doesn't tolerate low level functioning. It is real during the moments of crisis but it can also be perceived in some cases. A little stress is inevitable in everyday life, however ongoing chronic stress can severely damage one's health. In severe cases it can cause personality disorders, cardio-vascular diseases such as heart attacks, menstrual problems, sexual dysfunction, psoriasis, eczema and permanent hair loss.
Say Goodbye To tension With Effective Stress Management Counseling in Dubai, UAE. We offer the most powerful and effective stress management solutions in Dubai, UAE, to release your stress and tension to feel happier, healthier & more productive.
Did you know?
80%
Of people in UAE are stressed
45%
Workplace stress in UAE
86%
Of people in UAE find their job stressful
Common symptoms of Stress:
Emotional symptoms - frustration, moodiness and feeling overwhelmed.
Physical symptoms - headaches, insomnia, excessive weight gain, allergies
Cognitive symptoms -anxiety, constantly worrying and being extremely pessimistic
How does brain training help people with stress?
While we cannot eliminate all the stress from our lives, we do have the ability to train our brain to manage this stress well. We use EEG to monitor your brainwaves and give feedback back to you. During a session, you will sit in a comfortable chair and watch your favorite movie. While you do that, we listen to your brain activity through sensors placed on your head. Every time your brain does something right, it gets a positive reward in the form of better picture and sound. Over time, your brain learns what it needs to do to relax and stay focused. By the end of your customized brain training program, you will find yourself to be calmer, more relaxed and focused even in stressful situations.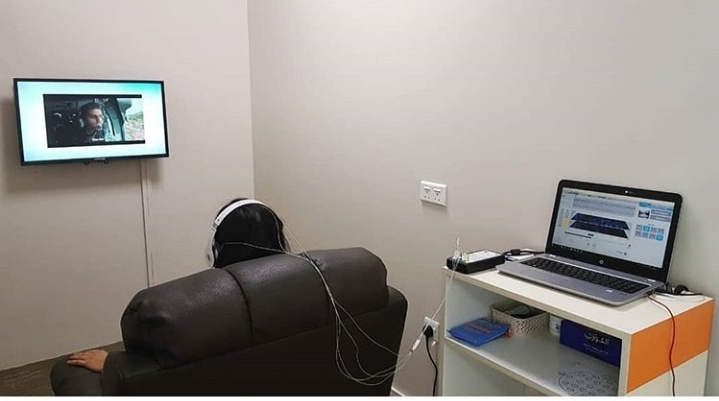 Testimonials
Brain Training sessions with Evolve have improved my focus greatly. It has enhanced my emotional as well as business resilience. I am now able to mentally take a step backwards from various challenges at work and view them with a much calmer and more productive mind set. This means I am also better able to handle stressful situations.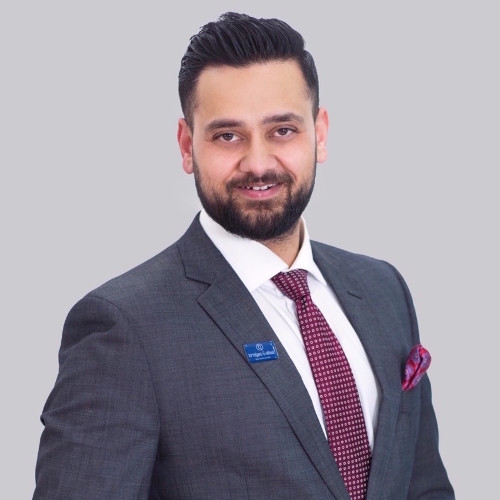 Zoheb Khan
MD, Bridges & Allies
Thanks to Evolve Brain Training, I have seen a boost in my creativity at work as I am now able to think differently. My focus has improved and i am able to multitask more easily. As a result, I am also more productive. On top of that, I have noticed that I am much calmer and more centered in stressful situations.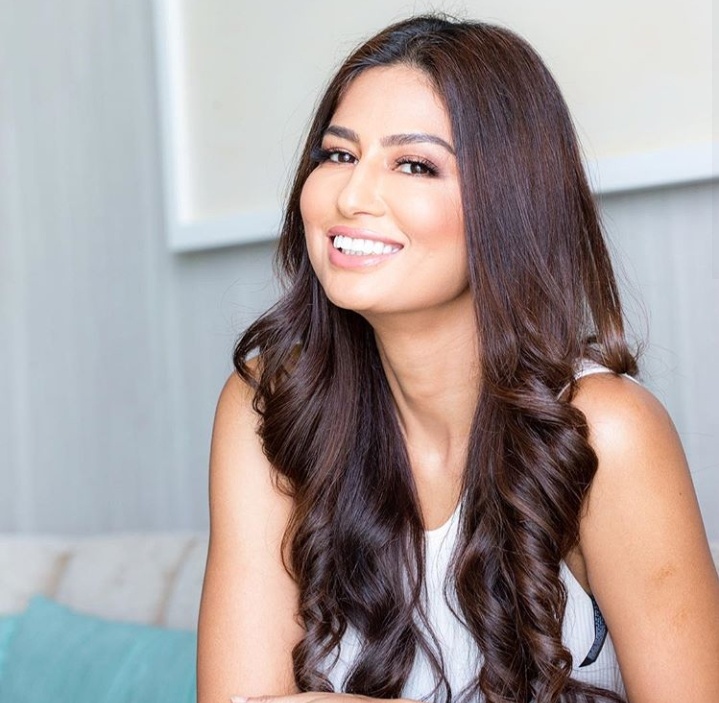 Uma Ghosh
Entrepreneur/TV Host
I highly recommend Evolve for anyone dealing with a stressful job. After only a few sessions, I was able to manage my stress much better and remain calm in difficult situations. I feel that the sessions help me get in the zone and come up with creative solutions at work.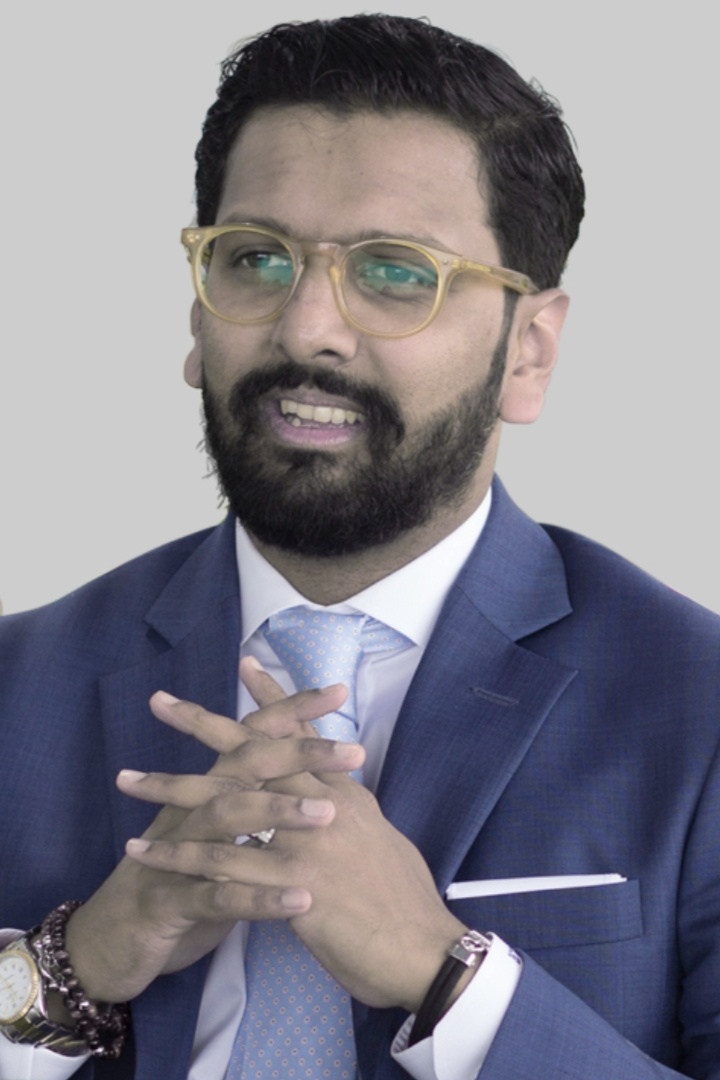 Ritesh S Ramakrishnan
MD, Transworld Group
As an entrepreneur, I juggle many different roles. Training my brain with Evolve has helped me manage my time better and to stay on top of all my projects. Also, my memory has become sharp which is very important for me as a public speaker and makes me more confident on stage.

Andreaa Zoia
Public Speaker, Coach
HOW IT WORKS
We will discuss your specific needs and goals during consultation.
Neuropsychosocial assessment
We will do an in-depth assessment to understand your brain's current strengths and weaknesses
Personalized training plan
Get a customized plan tailored to your specific needs.
We begin your neurofeedback training sessions to help sharpen your brain.
We will repeat the neuropsychosocial assessment to track your progress.
Learn more about Neurofeedback
Frequently asked questions
How much do these sessions cost?
You can find our complete price list here -
Price List
Will insurance cover neurofeedback?
Here at Evolve Brain Training we do not process insurance claims. We can provide a statement for you to submit to your insurance company.
How many sessions will I need?
Since neurofeedback involves learning and every person is unique, the type, order and pace of change differs from person to person. You will start experiencing benefits within the first few sessions. But for these effects to last, we recommend a full package of 20 sessions. However, some may require more than 20 sessions. 
Are the effects of Neurofeedback long lasting?
Neurofeedback is effective in the vast majority of cases, and provides measurable results. Almost everyone responds to training, and the results are long lasting. Our clients report significant improvement towards their goals 95% of the time; an exceptionally high rate of achievement.
What are the side effects of Neurofeedback?
There are no harmful side effects. Neurofeedback is essentially structured exercises for your brain and as with physical exercise sometimes the brain may experience fatigue after the sessions.  However, these effects are rare and last only for few hours.
What is the suitable age group for Neurofeedback?
Neurofeedback is a suitable training for adults as well as children above the age of 6 years.
Can I do Neurofeedback if I am undergoing other therapies?
Neurofeedback complements other therapies like counseling very well and can speed up the healing process. If you are taking medications targeting brain function, successful neurofeedback training may require the dosage to be reduced.