Non-Invasive Brain Training to overcome Depression
Depression is a state of mind wherein the person experiences an intense feeling of sadness & pessimism. The symptoms of depression can seriously harm one's ability to participate in life and fully realize one's potential. With depression, sad and anxious feelings are persistent over long periods of time and interfere with day to day functioning. However, undergoing it for a long period of time should be addressed in order to overcome depression.
Book Your Appointment for your Depression Counselling Session Today
Did you know?
5%
Of UAE population suffer from depression.
4%
Of children in the UAE suffer from depression.
Common symptoms of Depression:
Low self-esteem&Lack of interest
Low motivation levels
Changes in sleep cycle
Abnormal appetite
How does brain training help people overcome depression?
We all face depression at some point in our lives and get stuck without knowing the solution of how to get rid of it. With Neurofeedback, a medication-free program, we can now train our brain to overcome depression and enjoy life to the fullest. We use EEG to monitor your brainwaves and give feedback back to you. During a session, you will sit in a comfortable chair and watch your favorite movie. While you do that, we listen to your brain activity through sensors placed on your head. Every time your brain does something right, it gets a positive reward in the form of better picture and sound. Over time, your brain learns what it needs to doto stay calm and feel happy. By the end of your customized brain training program, you will be able to process emotions, concentrate on your work and see significant improvements in your relationships with near and dear ones.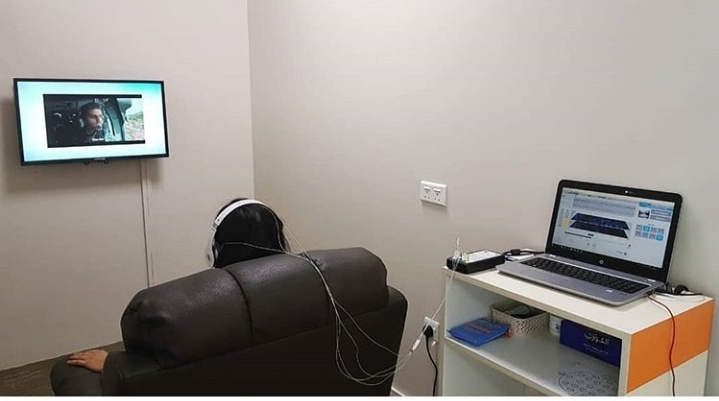 Testimonials
I have always struggled with depression. I've had days when I couldn't get off my bed, always feeling low and withdrawn. My relationships with family and friends was getting worse day by day. But thankfully I heard about Evolve Brain Training and after my sessions, I have learned how to process my emotions instead of getting bogged down by it. I am able to concentrate on my work and get it done on time. I even sleep better! Also, my relationships with family and friends have improved tremendously and not only have they noticed a change in me, I myself feel like a new person. Thank you Evolve!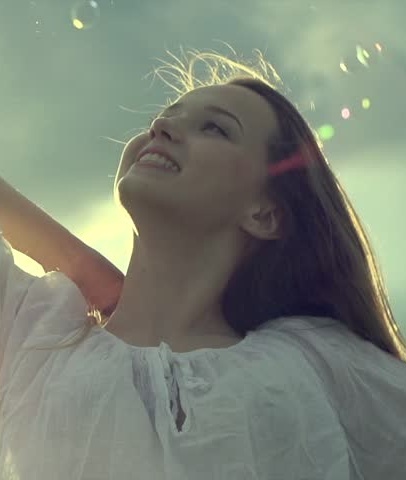 HOW IT WORKS
We will discuss your specific needs and goals during consultation.
Neuropsychosocial assessment
We will do an in-depth assessment to understand your brain's current strengths and weaknesses
Personalized training plan
Get a customized plan tailored to your specific needs.
We begin your neurofeedback training sessions to help sharpen your brain.
We will repeat the neuropsychosocial assessment to track your progress.
Learn more about Neurofeedback
Frequently asked questions
How much do these sessions cost?
You can find our complete price list here -
Price List
Will insurance cover neurofeedback?
Here at Evolve Brain Training we do not process insurance claims. We can provide a statement for you to submit to your insurance company.
How many sessions will I need?
Since neurofeedback involves learning and every person is unique, the type, order and pace of change differs from person to person. You will start experiencing benefits within the first few sessions. But for these effects to last, we recommend a full package of 20 sessions. However, some may require more than 20 sessions. 
Are the effects of Neurofeedback long lasting?
Neurofeedback is effective in the vast majority of cases, and provides measurable results. Almost everyone responds to training, and the results are long lasting. Our clients report significant improvement towards their goals 95% of the time; an exceptionally high rate of achievement.
What are the side effects of Neurofeedback?
There are no harmful side effects. Neurofeedback is essentially structured exercises for your brain and as with physical exercise sometimes the brain may experience fatigue after the sessions.  However, these effects are rare and last only for few hours.
What is the suitable age group for Neurofeedback?
Neurofeedback is a suitable training for adults as well as children above the age of 6 years.
Can I do Neurofeedback if I am undergoing other therapies?
Neurofeedback complements other therapies like counseling very well and can speed up the healing process. If you are taking medications targeting brain function, successful neurofeedback training may require the dosage to be reduced.